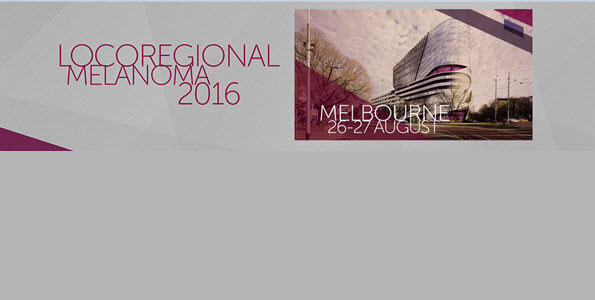 From Surgery to Immunotherapy
On behalf of the Organising Committee, the Skin and Melanoma Service – Peter MacCallum Cancer Centre, the Victorian Comprehensive Cancer Centre, and the Australian and New Zealand Melanoma Trials Group (ANZMTG), it is with pleasure that we welcome you to the inaugural Locoregional Melanoma 2016 | Multidisciplinary Management of Locoregionally Advanced Melanoma – from Surgery to Immunotherapy.
The meeting seeks to discuss the paradigm shift in the management of this complex group of patients, and to highlight the importance of multidisciplinary care.
Day 1 – Friday 26 August, will include an introduction to melanoma immunology and immunotherapy.  Tumour biology will be investigated, and there will be thorough discussions on checkpoint inhibitors, injectable therapies and cellular therapies… Click here to continue reading.
For more information