Melanoma Research Victoria (MRV) is an award-winning collaborative research program that engages with all stakeholders, including patients; carers; researchers; clinicians; government; and industry, to improve outcomes for melanoma patients. Its multi-faceted organisation includes six key components:
Clinical cohort recruited from five key Victorian melanoma clinics;
Clinical data and biospecimens generously donated by the cohort participants;
Governance Committee and Administrative staff;
Consumer Reference Group (CRG);
Clinical and non-clinical researchers conducting quality collaborative research locally, nationally and internationally;
Collaborative relationships with the wider melanoma community, the public, pharmaceutical companies and government.
MRV began in 2010 with the success of a joint researcher-consumer Victorian Cancer Agency funding application. Since then MRV has continued to focus on research important and meaningful to melanoma patients. Our consumers remain committed to advocating for more research and access to better melanoma treatments for all.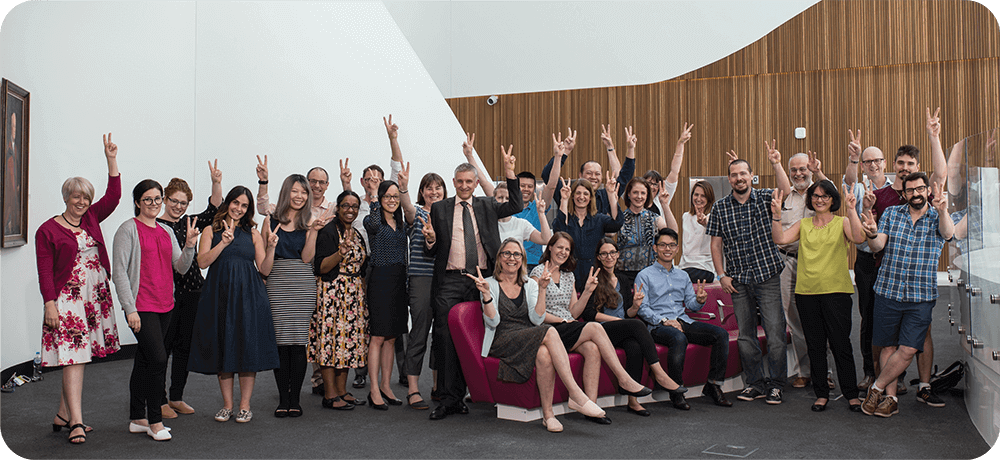 MRV's five partner sites are:
MRV's Chief Investigator and PeterMac's Principal Investigator (PI) is Professor Grant McArthur. PI's for other MRV sites are: Associate Professor Victoria Mar (VMS); Dr Damien Kee (ONJ); Dr Craig Underhill (BMO) and Associate Professor Victoria Mar (SHI). MRV also has an additional 22 investigators named on its Protocol.
The MRV cohort has increased to 3500 participants over 11 years and with more than 56,000 biospecimens available for research projects. Participants continue to be recruited from MRV's partner organisations.