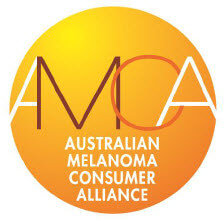 The Australian Melanoma Consumer Alliance (AMCA) has evolved from the Melbourne Melanoma Project Consumer Reference Group (now Melanoma Research Victoria). It is a neutral umbrella organisation, uniting melanoma consumer organisations around the country, with the common goal of improving outcomes for all melanoma patients.
AMCA consist of representatives from: Melanoma Patients Australia (MPA), Melanoma Institute of Australia (MIA), Melanoma and Skin Cancer Trials Ltd (MASC), Australian Melanoma Research Foundation (AMRF), Melanoma Research Victoria (MRV), Melanoma WA and Melanoma TAS.
The Founding Chairman (Dr) Campbell Rose AM is credited with the concept and instigation of the alliance. The current Chair is Mrs Alison Button-Sloan.
The principal functions of AMCA include:
Representing the interests of consumers
Advocating on behalf of consumers to ensure that their voice is heard by researchers, policy makers and governments
Providing input on how consumers may think and feel about certain issues relating to melanoma research
Contributing to consumer experiences
Ensuring consumer concerns are recognised
Consumer reviews of melanoma based scientific research
Contributing to and reviewing patient-oriented resources and tools for clinical trials
Communicating all things melanoma via social media
Connecting with other consumer groups to ensure that information is appropriately disseminated.
Further information regarding AMCA can be obtained from Sonia Mailer (sonia.mailer@petermac.org 03 8559 6678)